Jury 2018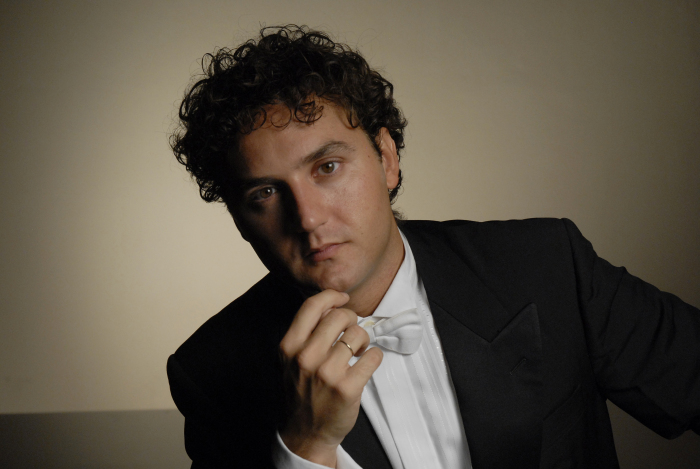 GIUSEPPE ALBANESE. One of the most sought-after Italian pianists of his generation, Giuseppe Albanese has performed throughout Italy and abroad, with praise for his performances as "ravishingly beautiful" and "truly superlative". First prize winner at Premio Venezia, the most important national piano competition in Italy, Albanese also won the first prize at London 2003 Vendome Prize International Piano Competition, headed by Sir Jeffrey Tate and defined by Le Figaro as "the piano world's most prestigious award". He was also awarded the special prize for the 'best execution of contemporary music' at the 54th Busoni International Piano Competition in Bolzano.
In 2014 Albanese has made his debut on Deutsche Grammophon label with "Fantasia", a concept album featuring Beethoven's Sonata quasi una Fantasia Op. 27 No. 2, Schubert's Wanderer Fantasy Op. 15 and Schumann's Fantasy Op. 17.
In his native country, Italy, Albanese is a regular guest in the most important concert hall seasons, such as Gran Teatro La Fenice in Venice, Teatro di San Carlo in Naples, Teatro dell'Opera and Auditorium Parco della Musica in Rome and the Arena in Verona. He is one of the few pianists invited to be present in major theatre seasons throughout the country, from Trieste, Milan, and Genoa, to Bologna, Florence, Bari and Palermo, with such orchestras as the Orchestra Sinfonica dell'Accademia di Santa Cecilia, the Orchestra del Teatro San Carlo, the Orchestra Sinfonica G. Verdi, I Pomeriggi Musicali.
He frequently collaborates with internationally renowned conductors such as Christian Arming, Enrique Batiz, Aldo Ceccato, James Conlon, Daniele Gatti, Dmitri Jurowski, Julian Kovatchev, Alain Lombard, Nicola Luisotti, Anton Nanut, Charles Olivieri-Munroe, Henrik Nanasi, George Pehlivanian, Donato Renzetti, Pinchas Steinberg, Sir Jeffrey Tate, Alberto Veronesi, and Jonathan Webb. In increasing demand abroad, Albanese has also performed with the Mozarteum Orchestra Salzburg, Philharmonie Essen, San Francisco Opera Orchestra, the Warsaw (Narodowa), Slovenian and Belgrade Philharmonic Orchestras and Portugal's Gulbenkian Orchestra.
He has played solo recitals and concerts in leading concert halls throughout Europe and America, at St-Martin-in-the-Fields, Salle Cortot, Berlin's Konzerthaus, Teatro Real; New York's Metropolitan Museum of Art, Rockefeller University and Steinway Hall, Auditorium Amijai di Buenos Aires and Cenart in Mexico City. Regularly invited to participate in international festivals, Albanese has performed for Lorin Maazel's Castleton Festival, Yuri Temirkanov's 'Arts Square' Winter Festival in St Petersburg, the Contemporary Music Festival at the Biennale of Venice, the Tiroler Festspiele of Kufstein and Erl directed by Gustav Khun; the French Festival of Colmar; the International Piano Festival "En Blanco & Negro" of Mexico City, and the International Piano Festival of Brescia and Bergamo.
In 2012/2013 Giuseppe Albanese's engagements included his critically and publicly acclaimed debut with the San Francisco Opera Symphony (conducted by Nicola Luisotti), the Orchestra Filarmonica di Torino, the Orchestra Sinfonica della Fondazione Arena, and a tour with the Orchestra Haydn. Upcoming engagements in 2013/2014 include concerts with the Orchestra della Toscana (Jonas Alber), the Orchestra del Teatro San Carlo (Sir Jeffrey Tate), the Orchestra dell'Accademia di Santa Cecilia (Nicola Luisotti and Alexandr Sladkowsky), the Orchestra Sinfonica della Fondazione Arena and 'La Verdi' in Milan (Gaetano d'Espinoza), with works by Beethoven, Prokofiev, Schumann and Rachmaninov, along with several solo recitals around Italy.
Before his debut on Deutsche Grammophon, Albanese has recorded several albums since 1998, ranging from the Fantasies by Schubert, Chopin, Schumann and Skrjabin to the first performance of Simoni's Europe Piano Concerto with the Târgu-Mures Philarmonic.
His CD "1900 – Yearbooks of 20th Century Piano, dedicated to the year 1900 and containing music by Skrjabin, Szymanowski, MacDowell and the world's first recording of Bartók's Variations – was proclaimed 'CD of the month' from Suonare News (a leading Italian classical music publication) and awarded 5 stars in both artistic and technical appraisal from the magazine Amadeus (December 2001). Albanese's most recent recordings are En plein air, containing works by Mendelssohn, Weber, Tausig, Debussy and Bartók, and Pour le Piano, featuring works by Debussy, which was recorded for the Italian Magazine Amadeus on the 150th anniversary of the composer's birth.
Giuseppe Albanese was born in Reggio Calabria (Italy) in 1979. He began piano lessons when he was five and he received his diploma with the highest honours at the Conservatory Rossini in Pesaro three years later, when 17. His studies continued at Imola International Piano Academy and at Messina University, where he pursued a Laurea degree "magna cum laude" in Philosophy. Subject of his thesis is on the aesthetics of Liszt in the Années de pèlerinage. There he was Professor of Methodology of Musical Communication for three years, starting at the age of just 25.
He is now Piano Professor at the Rossini Conservatory in Pesaro.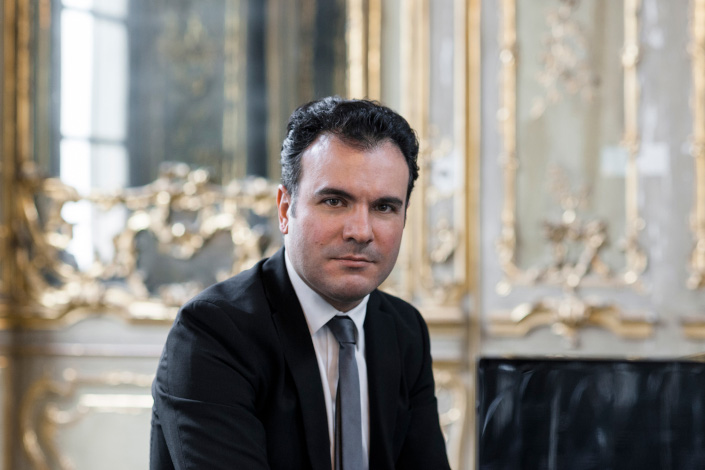 ROBERTO GIORDANO. Roberto Giordano is revealed to the attention of international critics and major concert halls in the world at the age of 22 , when in 2003 is laureate prizewinner at the Queen Elisabeth International Competition in Brussels. "Poet of the Piano", "Excellent pianist, with a great class and elegance", "Incomparable virtuoso", "A refined and sensual musician", are some of the expressions used by an unanimous press to describe him.
Born in 1981, Roberto Giordano graduated in 1999 at the Ecole Normale de Musique "A. Cortot" in Paris, with unanimity and the special commendation of the jury and, in the same year, at the Conservatory "G. Rossini "of Pesaro with the highest rating and the honorable mention. Later he graduated in the International Piano Academy in Imola, where he received his diploma with the honorary title of MASTER. The Imola Piano Academy played a fundamental role in the artistic development of Roberto Giordano. Here he studied with Piero Rattalino and later with Leonid Margarius (pupil of Regina Horowitz), whom Roberto considers to be the most influential figure in his musical formation. In Imola he also met Vladimir Ashkenazy, who was "impressed with his virtuoso ability". Since 2015, Roberto Giordano has been professor at the Imola Piano Academy, and in 2017 he has been appointed as vice-director (with director and founder Franco Scala).
He is a regular guest of some of the most important stages and festivals in the world, such Teatro alla Scala in Milano, Palais Des Beaux Arts in Brussels, the Hermitage Theatre in St. Petersburg, Konzerthaus in Berlin, Mozarteum in Salzburg, Great National Theater and the Forbidden City Concerthall in Beijing, Stadt Opern in Frankfurt, Teatro dal Verme and Teatro Manzoni in Milan, Minato Mirai Hall in Yokohama, Seoul Arts Center in South Korea, Theater an der Wien in Vienna, Palau de la Musica in Barcelona, Theater Politeama in Palermo, Filarmonica Romana, Istanbul Music Festival, Festival MiTo, Ravello Festival, Asia Performing Arts Festival in South Korea, Stresa Festival, Musical Afternoons in Milan, Brooklyn Friends of Chamber Music in New York, Ravello Festival and many others. In 2010 he was invited to give a recital at the EXPO in Shanghai.
He has also been soloist with major orchestras, including the Orchestre National de Belgique, Orchestre Philharmonique de Liège, Camerata of St Petersburg, Orchestre National de Lille, Orchestra dei Pomeriggi Musicali in Milan, Filarmonica Marchigiana, Orchestra di Padova e Veneto, Orchestra del Teatro "Carlo Felice" of Genova, Gwangjiu Symphony Orchestra (Korea), collaborating with conductors such, Vasily Petrenko, Rumon Gamba, Paul Mann, Gilbert Varga, Pavel Kogan, Anton Nanut, Markus Bosch, Domonkos Héja, Hansjöerg Schellenberger, Marco Guidarini, Alvise Casellati e Francesco Di Mauro.
Giordano's discography actually includes twelve CDs, exclusively released by the label La Bottega Discantica and awarded with the highest rates of the international critics. His recording repertoire includes some of the best masterpieces as The Art of Fugue, all Inventions, Sinfonias and Duets of J.S. Bach, the complete Songs without words of Mendelssohn, two monographic CD's on Schumann and Brahms, some premieres of Sgambati (Concerto in G), Martucci, Pozzoli, Luciano Chailly and two CD's on the harpsichord repertoire of the eighteenth century.
His performances are regularly recorded and broadcasted by RTBF and VRT, Belgian Radio, RAI, Radiouno, Radiotre, Radio 24, Mediaset, ABC (Australia), FRANCE 3, ChinaTV (China), Vatican Radio, Radio Clásica-Radio Nacional de España, Bel-RTL and the Luxembourg Radio.
His videography includes, in addition to numerous videos for international broadcasters, three major works, directed by Pietro Tagliaferri: one around Mozart, for the series Pianissimo Collection, the "Roberto Giordano plays Chopin", with all Op. 25 etudes and a live recital with works by Brahms and Beethoven.
Gerard Corbiau, director of the film Farinelli was realized in 2004 a special-biography, entitled "Roberto Giordano from a world to another". The film was broadcasted by the major cultural channels in Europe, Russia, Australia and Canada.
In 2015, he is appointed Yamaha Artist by the Yamaha Music Europe.
He has also built an important experience in chamber music, through regular partnership with Josè Van Dam and Feng Ning, in addition to the contacts with Lorenzo Gatto, Yossif Ivanov, Marie Hallynck.
Appreciated teacher, for years he devoted himself with passion to teaching, with a rethinking of musical pedagogy, both in terms of concertism and teaching. Former professor at the Institut de Musique et Pédagogie in Namur (Belgium), and at the Conservatory of Reggio Calabria, he holds masterclasses in Europe, China, Japan, Mexico and is regularly invited to take part in the juries of international competitions.
In Calabria, his native region of Italy, he has conceived and realized the Cantiere Musicale Internazionale ("International Music Dockyard"- www.cantieremusicale.com).
Roberto Giordano is also a graduate in Modern Literature at the University of Bologna.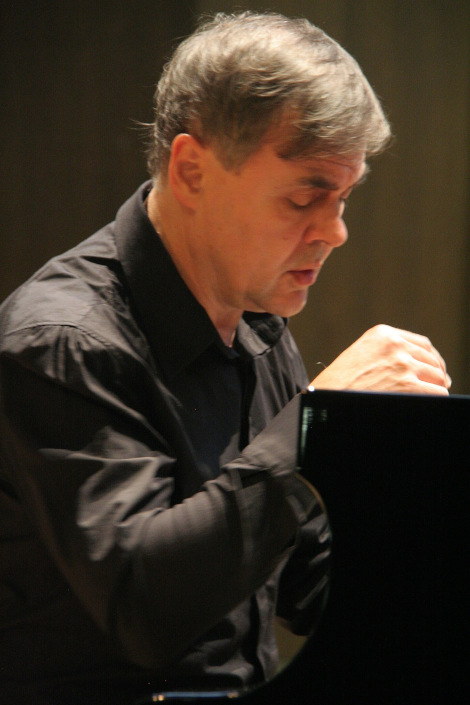 OLEG MARSHEV. The English music magazine "Gramophone" reviewed its integral recording of Prokofiev's original piano works as "one of the most authoritative and passionate of all the romantic performances so far available on record". His interpretation of Prokofiev's sonatas has received the prestigious nomination of "Classic CD choice" among all the already existing recordings of those compositions (including Richter, Berman, Ashkenazy).
Born in Baku (ex-USSR), OLEG MARSHEV has shown a remarkable musical talent since childhood. He trained with Valentina Aristova at the famous Gnesiny School in Moscow and then continued her studies with Mikhail Voskresensky at the Moscow Conservatory, where in 1984 she graduated with honors and later her doctorate. A resident of Italy since 1991, Oleg Marshev has been awarded a number of international competitions in Canada, Italy, Portugal, Spain and the United States. His four first prizes have confirmed his already well-known reputation as one of the best Russian piano talents of his generation.
The artist made his debut at the Lincoln Center "Alice Tully Hall" in New York in 1991 and the following year he appeared for the first time in the Concertgebouw in Amsterdam, which led him to be repeatedly invited to that prestigious venue. Since then he has held concerts all over the world, from Canada to New Zealand, playing with orchestras such as London Philharmonic, in cinemas such as Wigmore Hall in London and for the most important companies such as the "ABMichelangeli" Festival in Brescia and Bergamo, Ruhr Klavier Festival in Germany, Roque d'Anthéron Piano Festival in France.
Marshev is also involved in teaching. He is currently Professor of the "Anton Bruckner" University in Linz, Austria and holds advanced courses in Italy and abroad. He is frequently invited to take part in the jury of numerous national and international piano competitions.
The first major recording project realized by him concerns the recording of the integral work of Prokofiev, for solo piano, in five CDs, made for the Danish record company Danacord. So far Marshev has recorded at least thirty-five CDs with music by F. Schubert, J. Brahms, R. Strauss, A. Rubinstein, P. Pabst, S. Rachmaninov and many others. He made the first world recording of all the works of Emil von Sauer in six CDs, whose music is certainly not known or almost forgotten. Worthy of note is the engraving of the cycle of the Danish Romantic Concerts, in four CDs.The artist is probably the only one in the world to have recorded all the works for piano and orchestra of the greatest Russian composers: Tchaikovsky, Rachmaninov, Prokofiev, Shostakovich. In July two new integrals were released: Chopin - all works for piano and orchestra in 2 CDS and Mendelssohn - all works for piano and orchestra in four CDs.
All these recordings immediately attracted the attention and the great appreciation of the international critics. The CD with the Shostakovich concerts was reviewed by BBC Music magazine with the words: "Marshev is the phenomenon, the master of every soul state, of sensitivity controlled by intelligence and feeling."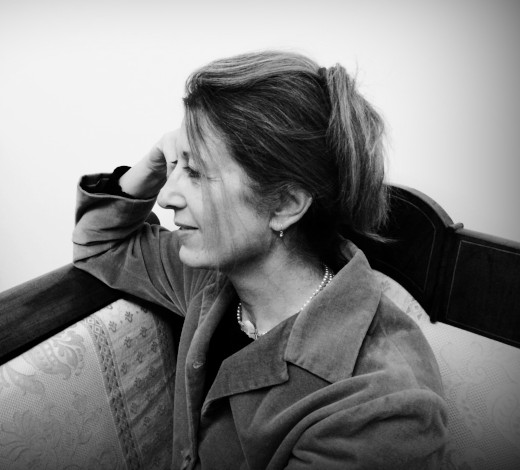 ANELIDE NASCIMBENE has done literary, musical and musicological studies.
He carries out studies and research with particular attention to the repertoire of the seventeenth and eighteenth century through the publication of articles, essays and texts of musicological character. He edited the edition and the revision of eighteenth-century scores for their first performance in modern times. He collaborates, through theater programs and conferences, with theaters, musical associations, music festivals.
He has participated in national and international conferences and projects of various kinds, promoted by Institutions, Institutes and Universities including the conception and preparation, with Vincenzo De Vivo, of the exhibition From Paris to Milan: the adventure of the Vestal for the Pergolesi -Spontini Festival of Jesi; the planning and coordination of the conference L'age d'or de la musique italienne in Paris at the Les Italiens theater in Paris; the reconstruction of the pasticcio the musical Ape by Lorenzo Da Ponte (Edizioni Fondazione Pergolesi-Spontini).
He recently published a monograph on Vivaldi published by Skira and included in the series "The classics of music" by Corriere della Sera.
Winner of the national competition for exams and qualifications, is the chair of the History of Music at the "Giuseppe Verdi" Conservatory of Milan from the academic year. 2013-2014, after having taught the same discipline in the conservatories of Alessandria, Ferrara, Matera, Parma, Darfo Boario-Terme, Bari, Trieste, Novara.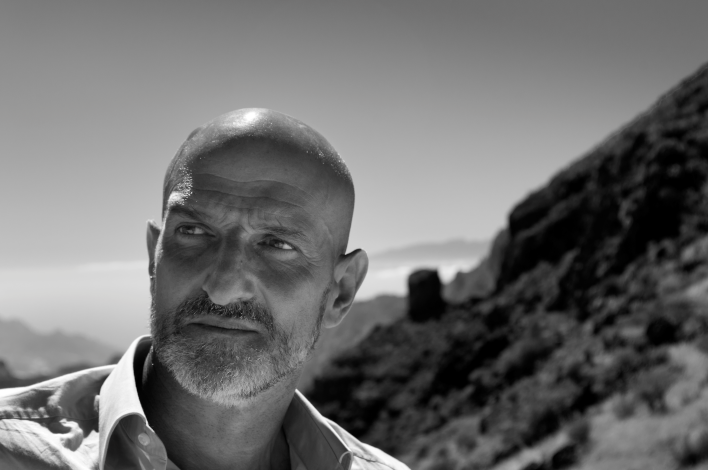 MARCO DI BARI. Born in Casoli (Chieti) in 1958, he studied piano with Marco Fumo and Bruno Canino, composition with Luca Lombardi. He graduated in electronic music composition at the "G. Verdi "in Milan and then graduated in literature at the G. D'Annunzio University of Chieti with the thesis "End of modernity; towards a new balance between art and science", calling into question the propositional character of his own poetics.
He is professor of composition at the International Piano Academy "Incontri con il Maestro" of Imola and teaches "compositional elements" at the "Cantelli" conservatory of Novara.
The ten years of apprenticeship with Armando Gentilucci were fundamental for his training. He also attended the composition and conducting courses at the Hochschule für Musik in Vienna.
His research is sensitive to the provocations of the most advanced science, particularly in relation to the new morphological philosophy deriving from the dimensions of the fractals.
He is considered one of the most representative composers of his generation. He has also worked on multimedia projects collaborating as a composer with famous architects and artists.
His music is regularly performed in Italy, USA, Germany, France, Austria, Holland, England, Japan, Argentina, Mexico, China, by prestigious interpreters in important festivals and shows such as: La Biennale di Venezia, Season of Teatro alla Scala, Edinburgh Festival, September Music of Turin, RAI Symphonic Season of Turin, Avignon Festival, Ordinary Season of the La Fenice Theater in Venice, Bologna Festival, Berlin Festival, Warsaw Festival, Zagreb Biennale, Festival of Saärbrucken, Festival Pontino, Accademia Chigiana di Siena.
Invited by Luciano Berio in representation of Italy, for the 1991 edition of the festival of Avignon, he wrote and realized the opera "L'Histoire de Saint-Julien the Hospitalier" from a story by Gustave Flaubert. For this work he won the SIAE award (1991).
On commission of the Venice Biennale, he wrote and created the opera "Camera Obscura", which was performed at the world premiere in Venice on September 29, 2001.
He regularly holds courses of composition and teaching of music at prestigious institutions such as: Chopin Academy of Warsaw, University of Edinburgh - Faculty of Music, Cremona Music Academy, Polytechnic of Milan - Faculty of Architecture, University of Genoa, National Institute of Tostiano, Ecole "Mozart" of Brussels.
From 1983 to 2001 all his works have been published by RICORDI publisher, who has made three monographic CDs with his music. Since 2001 his compositions are edited by Rai-trade.
In 2006 he wrote on a text specifically written by Luciano Berio a concert for piano, soprano large orchestra and live electronics performed by the symphonic orchestra Della Rai in Turin and in 2007 by the orchestra of the Maggio Musicale in Florence.
Ricordi, Rai Trade and Stradivarius have produced 5 monographic CDs with his works.
He has always collaborated with prestigious soloists of contemporary music: Bruno Canino, Massimiliano Damerini, Jeffrey Swann, Eduard Brunner, Pascal Gallois, Walter Grimmer, Mario Caroli, Giovanni Puddu, Alda Caiello, Luisa Castellani, Roberto Abbondanza, Renato Bruson.
General bibliography:
- DEUMM .- Universal Encyclopedic Dictionary of Music - UTET 2004
- Garzantina - Encyclopedia of Music - all editions
- The New Grove - Dictionary of Music and Music - Macmillan Publishers, Oxford University Press